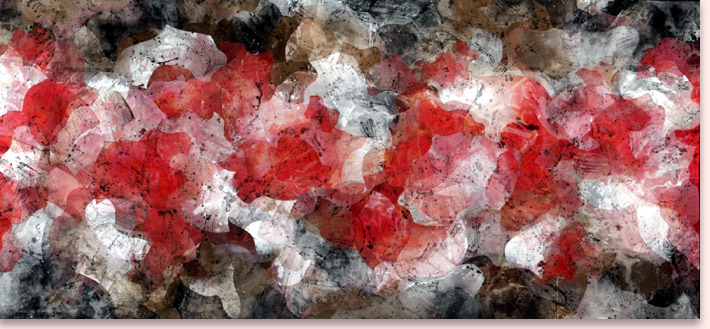 Crimson Mist
Nationally recognized award winning mixed media textile artist Margaret Anderson
creates brightly colored, abstract, contemporary wall hangings. Her work can be included
in various categories including mixed media, fiber, textile, collage, and quilt art. Acrylic painting
on cloth, collage and hand stitching are techniques used. Andersonís approach is one
of intuitive spontaneity and meticulous craftsmanship.